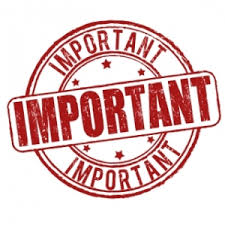 Dear Parents/Guardians/Caregivers of Harmony in Action
Harmony in Action's Annual General Meeting is right around the corner, June 19th, 2017 at 6:00pm.  In keeping with Harmony's vision of enriching the lives of adults living with developmental and/or physical challenges, by providing opportunities to succeed, and you believe to have a vested interest in that vision, we would encourage you to consider completing a  member's application no later than Friday, June 9th, 2017. We have extended the dead line date to Friday, June 9th, 2017 in order to give you ample time to express your interest in becoming a member.  Applications will not be accepted after this extended due date.
We have attached an application to this letter for your convenience.  If you are interested in a membership, please complete and forward the form to Harmony in Action, 3335 Woodward Ave, Windsor, Ontario in care of Arla Peters, President of the Board of Directors, Harmony in Action.
This is a great organization offering invaluable supports to Participants and their families; with lots of potential to be even greater.  We will continue to take a positive forward-moving approach and we would encourage your support in making this happen.
Should you have any questions or concerns, please feel free to contact Arla Peters at arlalpeters@gmail.com.
Thank you in advance for your interest and support in Harmony in Action.
Warm Regards,
The Board of Directors
Harmony in Action
Please follow the link below to our Membership Application.