About Harmony in Action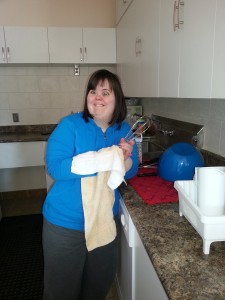 OUR MISSION
To enrich the lives of adults living with developmental and/or physical challenges, by providing opportunities to succeed.
VISION
Harmony In Action is and continues to be a recognized agency that maximizes the growth and potential of each individual, along with his/her integration into the community.
WHAT IS HARMONY IN ACTION?
Harmony In Action is a non-profit, incorporated, registered charity that:
Provides a Day Program, Monday-Friday
Offers weekly and monthly recreational and social activities
Offers a Recreational Extended Hours Program (Monday – Friday)( 3p.m. – 6:00 p.m.)
Strives to meet the needs of individuals with physical and/or developmental disabilities
Believes that individuals with physical and/or developmental disabilities have as much right as others to meaningful experiences that develop their self-worth, the talents they possess and their sense of social acceptance

WHAT WE DO
Our staff and volunteers work with all individuals who come to Harmony programs to maintain and/or increase skills, and to encourage personal development. We focus on developing activities that generate feeling of accomplishment, self-worth and acceptance-qualities that contribute to a satisfying, well-rounded, and well-lived life.

OUR PRINCIPLES
Harmony In Action's activities are based on the following principles:
Offering clients an atmosphere that fosters friendships, respect and dignity
Treating each client as an adult
Fostering in each client the development of a sense of self worth and personal growth that can be carried into other areas of living
Assuring the constant presence of consistently caring staff and volunteers
To Download Our Mission Statement, Click Here